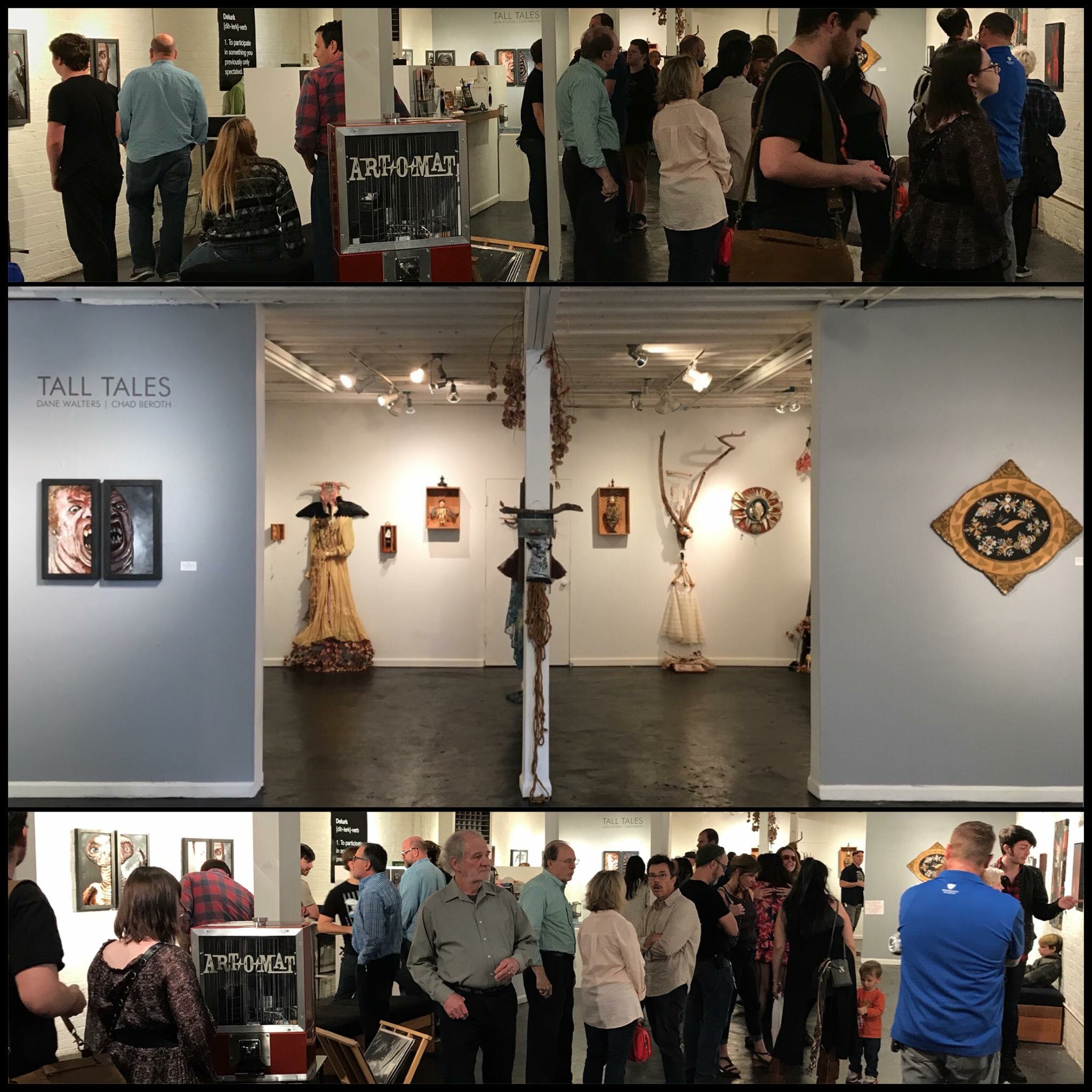 FEATURING TWO COLLABORATIVE EXHIBITS
Closing Ceremonies
Come in and meet the Artists and experience the sounds of FUTURE NATURE with other collaborating musicians and bands yet to be announced; Sunday, November 26, 2017.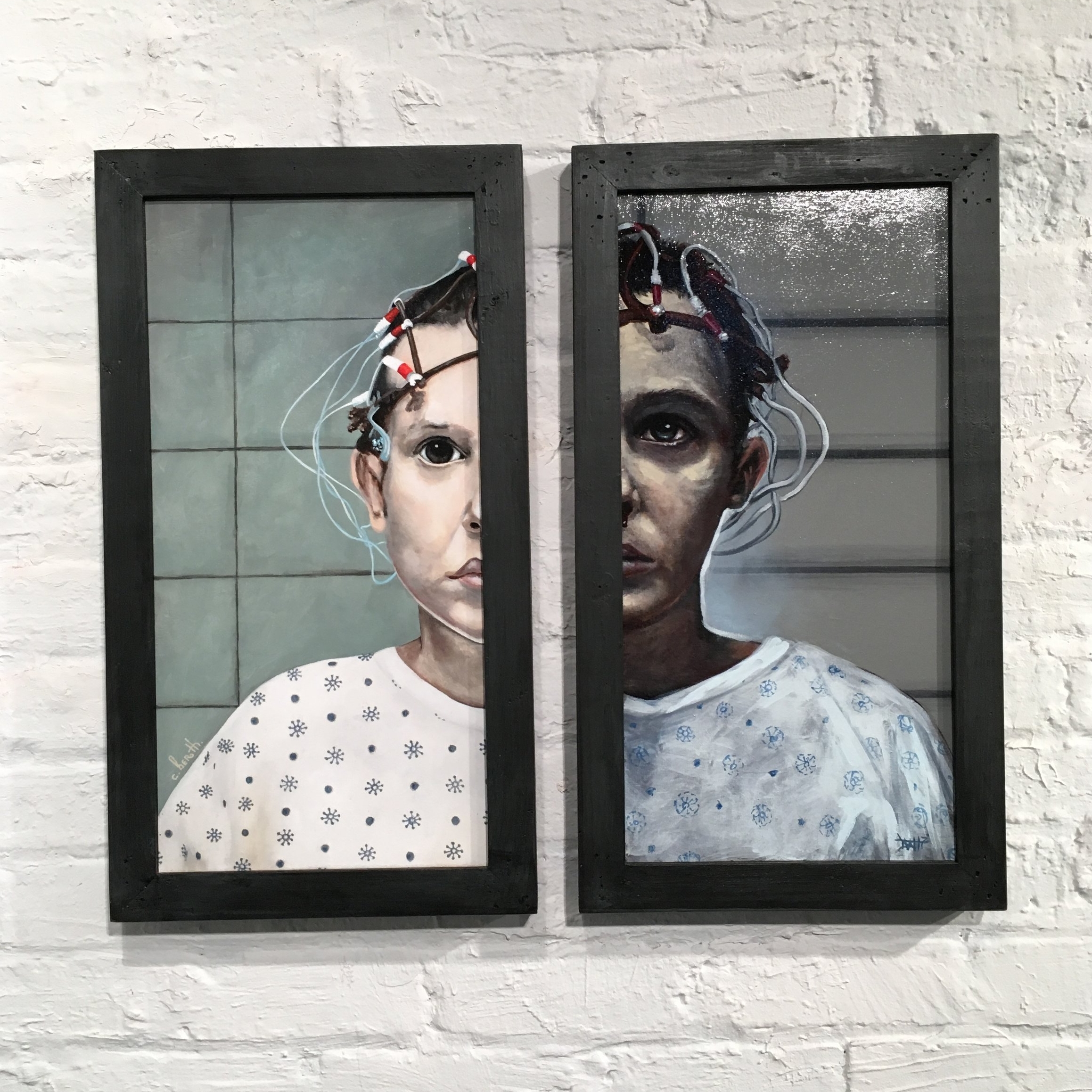 TALL TALES
CHAD BEROTH & DANE WALTERS
Founding members Dane and Chad bring you their first, but hopefully not their last collaborative portrait series.
Check out their member pages to see more about these wonderful contemporary artists who have chosen Winston-Salem as their home.
Liz Simmons + Zap McConnell
Saints of All Things Discarded
LIZ SIMMONS & ZAP McCONNELL
"An installation from the shared brain of my space sister, Zap McConnell. While we have had our art together in shows before, we have never had a show where we shared the same brain to create it." - Liz Simmons